Blooket, a rising star in the realm of educational technology, is rapidly becoming a favorite among teachers and students alike. It transforms the conventional, often tedious learning process into an engaging experience, thanks to its assortment of games designed to reinforce and assess knowledge in myriad subjects. One key feature facilitating this interactive learning is 'Blooket Join,' a simple yet powerful tool that enables users to come together in a virtual space for collaborative and competitive educational games. This article delves deeply into the nuances of the 'Blooket Join' feature, offering insights on leveraging its full potential to enhance the learning experience.
Understanding Blooket
Before diving into the 'Blooket Join' feature, it's crucial to understand what Blooket is and why it's a revolutionary educational platform. Blooket is a game-based learning platform where teachers can create quiz-style games for students. Unlike traditional quizzes, Blooket incorporates a fun, game-like environment that promotes engagement, retention, and competitive spirit. It's adaptable across various subjects, making it a versatile tool for reinforcing classroom learning.
Navigating the 'Blooket Join' Feature
The 'Blooket Join' feature is the gateway for students to enter a game hosted by a teacher or another student. Here's how it generally works:
Game Creation: A game host (usually a teacher) selects or creates a set of questions in a Blooket game. They then initiate the game, which generates a unique code.
Using 'Blooket Join': Students use the 'Blooket Join' feature to enter the game. They visit the Blooket website or app, select the 'Join' option, and input the unique game code and their names.
Game On: Once students have joined, the host starts the game. Students answer questions, earn points, and compete with or against each other, depending on the game type.
The simplicity of 'Blooket Join' belies its significance. It removes the barriers of physical textbooks or paper quizzes, making the learning process seamless and inclusive, regardless of students' location.
Maximizing Engagement Through 'Blooket Join'
Blooket sets itself apart through its variety of game modes. Each mode offers a unique spin on learning, and the 'Blooket Join' feature is the consistent element that brings students together in these various modes. Here's how to use it to maximize student engagement:
1. Choose the Right Game Mode
Blooket offers multiple game modes, each catering to different aspects of learning and engagement. Whether it's the competitive zeal of "Gold Quest," the teamwork in "Factory," or the individual race in "Race," the choice of mode can significantly impact engagement. Teachers should choose a way that best aligns with the lesson's objectives and the class's temperament.
2. Foster Competition with Leaderboards
Most Blooket games have leaderboards that rank players based on their performance. The 'Blooket Join' feature allows all students to enter the same competitive space, fostering a healthy competitive environment. Highlighting leaderboard standings, especially improvements can motivate students to participate actively and learn more.
3. Encourage Participation with Rewards
Blooket's in-game rewards, achievable through tokens, provide an additional layer of motivation. Teachers can use the 'Blooket Join' feature to organize regular games where consistent performance and improvement are rewarded with tokens. Students can use these tokens to "buy" virtual pets or other items within Blooket, making learning more appealing.
Integrating 'Blooket Join' into Virtual Classrooms
With the rise of virtual classrooms, Blooket's relevance has skyrocketed. The 'Blooket Join' feature, in particular, seamlessly integrates into the virtual learning experience, offering several key benefits:
1. Breaking the Monotony
Virtual learning can be monotonous, with students often passively watching presentations or videos. Incorporating Blooket games through the 'Blooket Join' feature can break this monotony, actively involving students in their learning process through an engaging, game-based platform.
2. Facilitating Assessment
Blooket isn't just for reinforcing learning; it's also a potent assessment tool. Teachers can use the 'Blooket Join' feature to host quiz games that serve as informal assessments, providing immediate feedback on student understanding. This quick, game-based assessment can be less intimidating for students, encouraging honest effort and making it easier for teachers to identify and address learning gaps.
3. Encouraging Collaboration
Even though students may be physically apart in virtual classrooms, the 'Blooket Join' feature fosters community and teamwork. Specific game modes require Collaboration, which encourages communication, leadership, and cooperative learning among students, critical skills in any educational journey.
Promoting Inclusivity and Accessibility
The digital age presents an ongoing challenge to make technology accessible to all, and the 'Blooket Join' feature addresses this by being remarkably inclusive. Its straightforward interface doesn't require high-end devices or advanced tech knowledge, making it accessible to students from various backgrounds. Furthermore, Blooket has been developing its platform to be more inclusive, ensuring students with disabilities can participate. Teachers using the 'Blooket Join' feature can rest assured that the medium considers the diverse needs of all students, aiming to leave no one behind in the digital learning experience.
Enhancing Parental Involvement in Learning
Parental involvement is a crucial factor in a student's educational success. The 'Blooket Join' feature provides an opportunity for students and parents to engage with the child's learning process. Parents can join games hosted by their children or their teachers, providing a fun, interactive way to understand what their child is learning. This feature also allows parents to monitor their child's progress and areas of difficulty, facilitating more informed communication with educators and more effective support at home.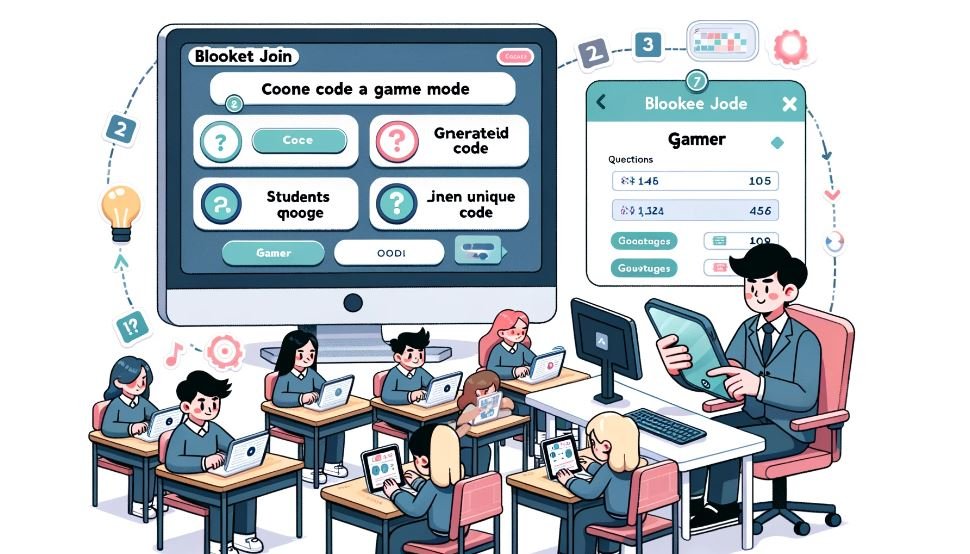 Customizing Learning Experiences
One of the most significant advantages of the 'Blooket Join' feature is the ability for educators to customize the learning experience. Educators can create their content to suit their class's specific learning objectives and needs. This customization extends to choosing the game mode, the type of questions, and the game's pace, among other features. Such a level of personalization ensures that the material is relevant and delivered in a manner most effective for individual classes or students.
Fostering Digital Citizenship
Being a responsible digital citizen is as important as any academic skill in the modern world. 'Blooket Join' introduces students to an online learning environment where they interact with peers, compete, and, most importantly, learn the nuances of online etiquette and privacy. It's a safe platform for students to learn about digital citizenship, as they understand the importance of respectful communication, online fairness, and honesty, which are crucial traits in the digital age.
In Conclusion
As education continues to evolve, so does the technology that supports it. 'Blooket Join' is a testament to this evolution, a feature that simplifies and enhances learning. It stands out not just for its ability to engage or assess but for its comprehensive benefits to students, teachers, and parents. By fostering an environment of inclusivity, customization, and digital citizenship, 'Blooket Join' is not just a feature but a stepping stone towards a more engaging, inclusive, and compelling future in education. The continued development and effective utilization of such features will undoubtedly shape the educational landscapes of tomorrow, highlighting the importance of adaptive, engaging, and forward-thinking solutions in learning.
Also, Read Translating for Impact: Tips for Effective In-Game Dialogue Localization.