Introduction
Over the years, home décor has witnessed a plethora of innovations, but none as transformative as peel-and-stick wallpaper. Gone are the days of cumbersome, glue-based wall treatments. Today, we have a user-friendly, mess-free, and stylish solution that caters to homeowners and renters alike. This in-depth guide will delve deep into the world of peel-and-stick wallpaper, making you an expert by the end.
The Rise and Popularity of Peel and Stick Wallpaper
A Modern Solution to Age-Old Problems:
Traditional wallpapering was a tedious task. The process involved glue, long drying times, and a high potential for mistakes. Then came the era of peel-and-stick wallpaper – a simple yet revolutionary concept. This form of wallpaper was a game changer, especially for those hesitant to commit to a long-term design or those living in rented properties where permanent changes weren't permissible.
Tailored for Every Aesthetic:
The beauty of this wallpaper isn't just its ease of application but also the myriad of designs available. Whether your heart leans towards geometric patterns, floral arrangements, abstract art, or simple pastel shades, there's something in store for everyone. Every design is meticulously curated to appeal to diverse tastes, ensuring your space reflects your persona.
The Anatomy of Peel and Stick Wallpaper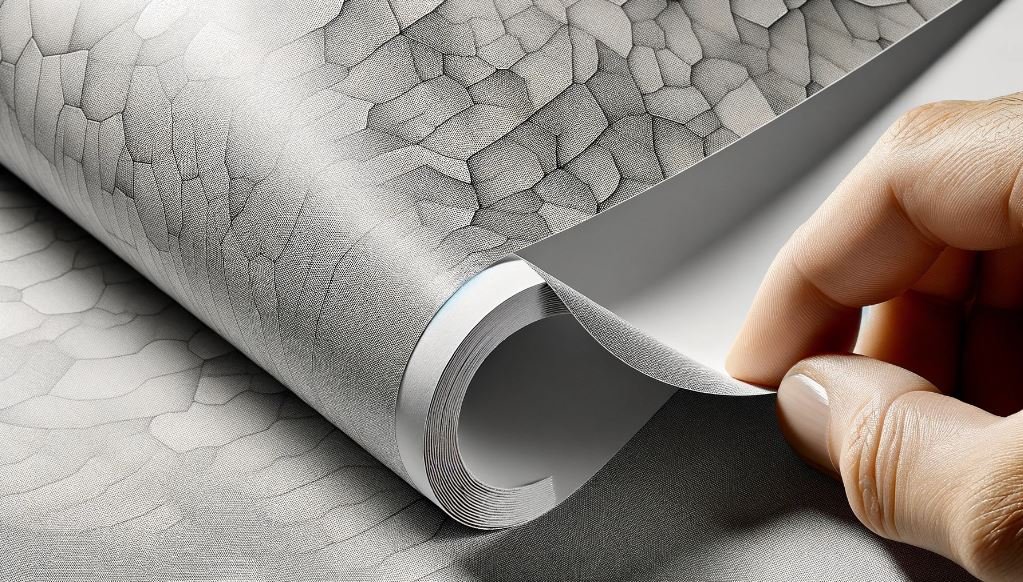 Material Matters:
Predominantly made from vinyl, peel-and-stick wallpapers offer a unique texture and feel to your walls. This vinyl base contributes to its durability, ensuring it withstands minor scrapes and wear over time.
Understanding the Adhesive Magic:
Unlike traditional wallpapers that require a separate adhesive, this modern alternative comes with a self-adhesive back layer. It simplifies the application and eliminates the chances of messy errors.
Friendly to Renters and Nomads:
For those constantly on the move or living in rented spaces, the repositionable nature of this wallpaper is a boon. Made to be thick and tear-resistant, it promises longevity even if you reposition it multiple times. Plus, when it's time to move out or change the design, removal is hassle-free, leaving behind no sticky residues.
The Many Advantages of Opting for Peel and Stick Wallpaper
Ease of Installation:
The biggest draw is the ease with which one can install peel-and-stick wallpaper. The DIY-friendly nature means you don't need to hire professionals, saving costs and time.
Cost-Effective Home Makeover:
One roll can comfortably cover a significant area, making it a cost-effective solution for those looking to revamp their spaces without denting their wallets.
Versatility at its Best:
While walls are the primary canvas, the potential of peel-and-stick wallpaper extends beyond. Furniture, DIY craft projects, and even home accessories can be given a new lease of life with this versatile product.
Eco-Friendly and Safe:
Being VOC and phthalate-free, these wallpapers promise safety for your homes. The eco-friendly nature ensures you're making a choice that's good for you and the planet.
Mastering the Application – A Step-by-Step Guide
1. Preparation: Before diving in, make sure you're well-prepared.
Measure the wall area to ascertain how much wallpaper is required.
Smooth walls are essential. Bumps or textures can affect the adhesive quality, so consider sanding down rough patches.
Cleanliness is next to godliness. Ensure the walls are dirt and grease-free for optimum adhesion.
2. Guideline Creation:
For a symmetrical and aligned look, creating a guideline is crucial. Measure the width of the wallpaper and mark a straight line, ensuring the first strip goes on perfectly vertically.
3. The Application:
Begin by cutting the required length of wallpaper, always leaving a little extra for adjustments.
Start from the top, peel off a backing section, align with your guideline, and press down smoothly.
Use a smoothing tool or a simple credit card to release bubbles or wrinkles. Gradually move downwards, peeling, aligning, and smoothing as you go.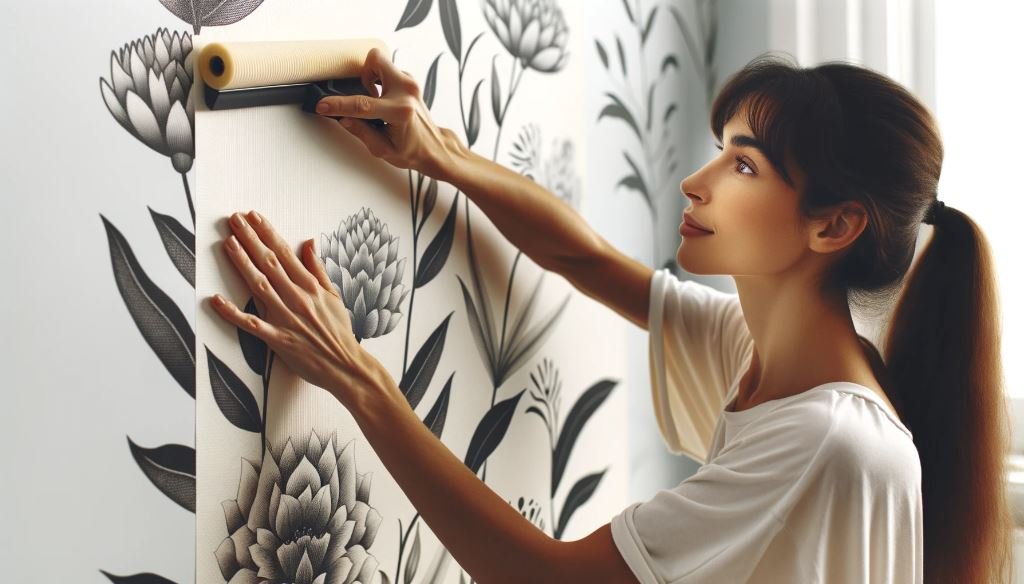 Conclusion
To wrap it up, peel-and-stick wallpaper is the ultimate solution for modern-day home décor challenges. It's not just a product but an experience, offering ease, versatility, and style. For those eager to transform their spaces, it's time to peel, stick, and marvel at the magic it brings. Whether you're a seasoned decorator or a newbie, this comprehensive guide ensures you're well-equipped to embark on your wallpapering journey. Embrace the change, and let your walls tell a uniquely your story.
Also, Read Exploring the Benefits of Hiring Professional Glass Repair Services.
FAQs
What exactly is peel-and-stick wallpaper?
Peel and stick wallpaper is a modern wall décor solution. It comes with a self-adhesive backing, eliminating the need for traditional glue or paste. It's designed for simple application and removal, perfect for those who frequently change their décor or renters who need non-permanent wall solutions.
Are there a variety of designs available?
Absolutely! Peel and stick wallpaper cater to a wide range of aesthetic preferences. Whether you're into minimalist patterns, vibrant floral designs, or chic geometric shapes, there's something to suit every taste.
What material is this wallpaper typically made of?
The majority of peel-and-stick wallpapers are made from vinyl. It gives them a unique texture, allowing for a 3D effect on walls, and ensures durability.
I'm renting my place. Is peel-and-stick wallpaper suitable for me?
Yes, it's especially beneficial for renters. One of the highlights of peel-and-stick wallpaper is its non-damaging nature. It doesn't leave any sticky residue behind or harm the wall's original surface, making it an ideal choice for rental homes, apartments, and dormitories.
Can I reposition the wallpaper if I make a mistake during the application?
Certainly! The wallpaper is designed to be tear-resistant and can be easily repositioned if needed during the installation process. It makes it very user-friendly, especially for those trying it out for the first time.
How do I prepare my walls before applying the wallpaper?
Before application:
Measure the walls to determine the amount of wallpaper you'll require.
Ensure that the walls are smooth. Textured walls might make the wallpaper peel off.
Clean the walls with a sponge and a mild cleaning solution, then let them dry completely.
Is it cost-effective?
Indeed, it is. One roll of peel-and-stick wallpaper can cover approximately 30 sq. ft. This makes it a cost-effective choice for those looking to revamp their walls without a hefty investment.
Apart from walls, where else can I use this wallpaper?
Its versatility is one of its strong suits. While walls are the primary target, peel-and-stick wallpaper can embellish furniture, be used in DIY projects, or enhance certain home accessories.
Are there any environmental concerns associated with peel-and-stick wallpaper?
Peel and stick wallpaper is an eco-friendly choice for home décor enthusiasts. It is VOC (Volatile Organic Compounds) and phthalate-free, ensuring that your indoor space remains safe and free from harmful chemicals.
How do I ensure my wallpaper is straight when applying?
Creating a guideline on the wall is a helpful tip. Measure the width of the wallpaper strip and draw a straight line using a ruler and level. It will ensure that your first strip, and consequently the others, remain straight during application.